The O'Sullivan Hall of Fame
General John Sullivan (Military); John L. O'Sullivan (Journalist); Louis Henri Sullivan (Architect); Daniel 'Peg Leg' Sullivan (Arsonist); Thomas O'Sullivan (Military); William C. Sullivan (FBI); Sir Arthur S. Sullivan (Musician); John L. Sullivan (Pugilist); Jules Vernes (Author); Patrick Sullivan (Artist); William Healy Sullivan (CIA); Kevin Sullivan (Film Producer); Jesse Sullivan (Cyborg); Daniel J. Sullivan III (Race Car Driver); Roy Cleveland Sullivan (Park Ranger); Kathryn Dwyer Sullivan (Astronaut); Edward V. Sullivan (Entertainer); Anne Sullivan (Teacher); Ronnie O'Sullivan (Snooker Player); Humphrey O'Sullivan (Inventor); David Sullivan (Publisher); Edmund J. Sullivan (Artist); St. John O'Sullivan (Priest); John W. O'Sullivan (Military); George L. Sulivan (Military); Bartholomew Sulivan (Military); Gilbert O'Sullivan (Musician); Donal Cam O'Sullivan (Military); Maureen O'Sullivan (Actress); the Five Fighting Sullivan Brothers (Military); John Sullivan (American Politics); Richard J. Sullivan (U.S. Judge)
***************************************
General John Sullivan
John Sullivan actually fired the first shot in the American Revolution, and not the "shot heard round the world" at
Lexington
and
Concord
.

All American school children are familiar with Ralph Waldo Emerson's "Concord Hymn":

"By the rude bridge that arched the flood,
Their flag to April's breeze unfurled,
Here once the embattled farmers stood,
And fired the shot heard round the world."

It describes the events of
April 19, 1775
when the colonial militia of
Massachusetts
started shooting at the British army on Lexington Green. The skirmish quickly spread to
North
Bridge
in
Concord
where it exploded into a full-fledged battle that resulted in the British retreat to
Charlestown
. It implies that the American War of Independence started at
Lexington
and
Concord
.

The truth is that the colonial militia of
New Hampshire
, under the fearless leadership of John Sullivan (1740-1795), attacked the British army four months earlier at
Fort
William
and Mary in
Portsmouth
Harbor
. On
December 14, 1774
, the British defended the fort with cannon fire but were overwhelmed by the Americans. The cannons, powder, and other arms were confiscated by Sullivan to be used later in the war.

Although there were minor, unorganized, scuffles between the colonials and the British in the summer of 1774, the taking of
Fort
William
and Mary was the very first time that American and British military units deliberately confronted each other with "deadly force to seize territory and ordnance." It was the first overt act of war and was most definitely heard by the
British Empire
'round the world'.

Sullivan was born in
Somersworth
,
New Hampshire
, on
February 17, 1740
, the third son of a school master. He was an apprentice attorney under Samuel Livermore of
Portsmouth
,
N.H.
, and later opened his own practice in
Durham
when he was 24 years old. He was an aggressive attorney who earned the fear and respect of his neighbors. He hired an associate, Alexander Scammel, in 1773, allowing him to enter politics. He was elected by the
Durham
community to represent them in the
New Hampshire
general assembly during which time he befriended John Wentworth, the royal governor.

By 1774 he was very disillusioned with the king's government and he resigned from the general assembly to serve as a delegate to the rebel Continental Congress. Filled with patriotic fervor after attending the Congress, Sullivan returned to
New Hampshire
and organized a local militia. In December he led the attack against
Fort
William
and Mary, essentially kicking off the American War of Independence. In June, 1775, the fledgling American government appointed him brigadier general and he left
New Hampshire
to participate in the siege of
Boston
.

Once the British were successfully expelled from
Boston
, Sullivan was appointed as the commander of the colonial army in
Canada
, replacing John Thomas. He re-organized the previously defeated invasion force and again attacked the British in the north. His counterattack was repelled at Trios-Rivieres and he was forced to retreat to
Crown Point
. Although his mission was unsuccessful, his courage and competence was officially recognized by the Congress and he was promoted to major general on
August 9, 1776
.

Sullivan was given command of the
Long Island
troops in anticipation of an assault on
New York City
by the British. During the subsequent battle General Sullivan personally led his men against the Hessians with a pistol in each hand. Despite his unquestioned bravery, his division was overrun and Sullivan was captured.
Washington
arranged for Sullivan's release in a prisoner exchange so that he could join him in the Battle of Trenton. In this decisive engagement the troops under Sullivan secured the bridge over the Assunpink Creek trapping the Hessians and ensuring a resounding victory for the Americans. In 1777 Sullivan again played a pivotal role in the Battle of Princeton.

In 1778 he assumed command of the troops on
Rhode Island
. In 1779
Washington
asked him to eliminate the Iroquois threat in western
New York
. This successful campaign is referred to in history as the "Sullivan Expedition". He was later criticized by Congress for pushing his troops too hard and he resigned his commission in disgust in 1779.

Upon his return to
New Hampshire
he was given a hero's welcome. He served as a delegate to the Continental Congress in 1780 but after borrowing money from his close friend, the French minister, he was accused by his political enemies of being a foreign agent. He resigned from Congress but did not abandon politics. He was appointed the
New Hampshire
attorney general and was elected to the state assembly where he became the speaker of the house. He campaigned aggressively to have the United States Constitution ratified by his state on
June 21, 1788
. He was then elected governor from 1786 to 1789. President Washington never forgot his old friend and ally and in 1789 he named him federal judge of the District of New Hampshire, a post he held until his death on
January 23, 1795
. He was buried in the Sullivan family cemetery in
Durham
.

The people of
New Hampshire
demonstrated their gratitude for this great American patriot by naming
Sullivan
County
in his honor. John Sullivan descended from the O'Sullivans of Ardea Castle.
John L. O'Sullivan
The term "Manifest Destiny" was coined by a journalist named O'Sullivan, who supported the expansion of the
United States
into the western territories.
In 1845, John L. O'Sullivan, an influential journalist, published an article in the Democratic Review urging the
United States
to annex the
Republic
of
Texas
because it was
America'
s "manifest destiny to overspread the continent". Later in the same year, O'Sullivan advocated the taking of the
Oregon
Territory
from
Great Britain
. He argued, "...and that claim is by the right of our manifest destiny to overspread and to possess the whole of the continent which Providence has given us for the development of the great experiment of liberty and federated self-government entrusted to us." O'Sullivan believed that any legal claims that the monarchy of
Britain
may have on
Oregon
were trumped by
America'
s moral claims to spread democracy and freedom throughout the continent.

Louis Henri Sullivan
The father of the skyscraper was a Sullivan who also originated the famous architectural axiom, "form follows function."
Louis Henri Sullivan (1856 - 1924) was born in
Boston
to an Irish immigrant father and a Swiss-born mother. He was accepted into the Massachusetts Institute of Technology as a junior in high school and was awarded two years of college credit through advanced placement testing. He finished his studies in one year and immediately was hired by an architectural firm in
Philadelphia
. Sullivan moved to
Chicago
in 1873 to take advantage of the building boom there following the Great Chicago Fire of 1871. Within one year he moved to
Paris
to study at the Ecole des Beaux-Arts where he was inspired by Renaissance art. He adopted Michelangelo's "spirit of creation" and decided to break away from previously developed architectural styles. He returned to
Chicago
and was hired by Dankmar Adler in 1879, a partnership that would result in some of the most revolutionary building designs in the world. The modern skyscraper was pioneered by Sullivan, made possible by the development of steel girders.

The Great Chicago Fire of 1871
The Great
Chicago
Fire of 1871 was started by a Sullivan.

Legend maintains that the Great Chicago Fire was started in the night of October 8, 1871 by Mrs. O'Leary's cow kicking over a kerosene lantern in a hay strewn barn. However, an article published in the Illinois Historical Society Journal reveals that the fire was actually started by Mrs. O'Leary's neighbor, Daniel 'Peg Leg' Sullivan.

Arieh O'Sullivan
The first tank ever acquired by the state of
Israel
was a gift from an O'Sullivan.


Toward the end of the Second World War, Thomas O'Sullivan of Bantry,
County
Cork
, decided to join the British army. He was assigned to the Coldstream Guards which was the first unit to liberate the
Bergen-Belsen
concentration camp. After the war he was transferred to the Sixth Airborne Division and was posted in
Egypt
along the
Suez Canal
. In 1947 his unit was moved to
Palestine
where his anti-British sentiments led him to befriend some members of the local Hagana Jewish underground. One night, fortified with a few belts of whiskey, O'Sullivan roared out of his base in
Haifa
with a "liberated" Cromwell tank. It was the Jewish state's first tank.

O'Sullivan stayed in
Israel
to fight in its war of independence and married a Jewish girl who had been raised in the
Cayman Islands
. Eventually they moved to
Louisiana
,
U.S.A.
where they raised a family together. Their son, Ephraim O'Sullivan, was a policeman in
New Orleans
when the Yom Kippur War broke out in 1973. He decided to enlist in the Israeli army and serve the fledgling Jewish nation. After the war he worked briefly as a policeman in
Israel
before deciding to return to the
United States
. Ephraim pursued a career in law enforcement and went on to become the police chief of Ocean Springs, the first Jewish chief in the history of
Mississippi
.

In 1981, Ephraim's son, Arieh (Hebrew for lion), dropped out of
Louisiana
State
University
to join the paratroopers in
Israel
. He fought bravely in
Lebanon
in the summer of 1982 after which he became a war correspondent for the Jerusalem Post. He covered conflicts in the
Congo
,
Ethiopia
, the Balkans, as well as the
Middle East
. He and his wife are presently raising their three O'Sullivan children in the
Holy land
.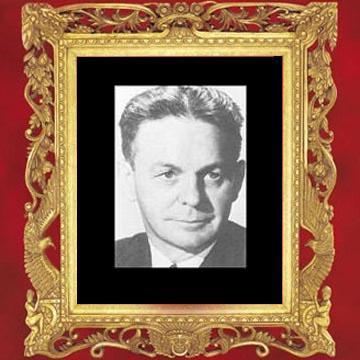 William C. Sullivan
The death of a Sullivan buried the truth about the Kennedy assassination forever.

On
November 9, 1977
, William C. Sullivan was shot dead near his home in
Sugar Hill
,
New Hampshire
. It was determined by an official inquest that he had been shot accidentally by a fellow hunter, Robert Daniels, who was fined $500 and lost his hunting license for 10 years. It was a deadly time for anyone in the FBI who didn't believe that Lee Harvey Oswald had acted alone in the assassination of President John F. Kennedy.

Sullivan was the highest ranking of six top FBI officials who mysteriously died during the six month period prior to their scheduled appearance to testify before the House Select Committee on Assassinations. The other five were Louis Nicholas, special assistant to J. Edgar Hoover and Hoover's liaison with the Warren Commission; Alan H. Belmont, special assistant to Hoover; James Cadigan, document expert with access to documents that related to death of John F. Kennedy; J. M. English, former head of FBI Forensic Sciences Laboratory where Oswald's rifle and pistol were tested; Donald Kaylor, FBI fingerprint chemist who examined prints found at the assassination scene.

Sullivan's death was a major blow to the investigation since he was the Operational Director of all of the Bureau's criminal, intelligence, and espionage investigations, reporting directly to
Hoover
.

At the time of his death Sullivan was also cooperating with journalist Bill Brown to write a book exposing J. Edgar Hoover's nefarious dealings as the long term director of the organization and President Lyndon B. Johnson's illegal use of the FBI for personal political gain. He accused
Hoover
of having done more "damage not only to national security intelligence operations, but to law enforcement in general than was ever done in the history of the country. It is nothing less than disastrous when you have unlimited power married to gross incompetence, ignorance, and abnormality."

Sir Arthur Seymour Sullivan
The most gifted and prolific British composer of the nineteenth century was a Sullivan.
Sir Arthur Seymour Sullivan (1842-1900), who was knighted in 1883, was a musical genius who composed masterpieces of church music, operas, symphonies, cantatas, overtures, oratorios, and popular music. He was universally appreciated by all classes of society and is considered to be the 'Paul McCartney' of the nineteenth century.

John Lawrence Sullivan
The first heavy weight boxing champion of the world was a Sullivan.

John Lawrence Sullivan (1858 - 1918) was born in the Roxbury section of
Boston
, the son of a
County
Kerry
immigrant. His nickname was "The Boston Strongboy" because of his mighty punch and legendary stamina. The last bare-knuckled heavy weight boxing championship bout was held in 1889 between Sullivan and Jake Kilrain. The fight started at
10:30
in the morning and lasted for 75 rounds, when Sullivan finally knocked out his worthy opponent. Sullivan died at the age of 59 and is buried in
Boston
.

Jules Vernes
In Jules Vernes' Around the World in Eighty Days, the first character to agree with Phileas Fogg's contention that he could successfully circumnavigate the globe in less than three months was a Sullivan.

"But the incredulous Stuart was not convinced, and when the hand was finished, said eagerly, "You have a strange way, Ralph, of proving that the world has grown smaller. So because you can go round it in three months..."

"In eighty days", interrupted Phileas Fogg.

"That is true, gentlemen", added John Sullivan, "Only eighty days, now that the section between Rothal and
Allahabad
, on the Great Indian Peninsula Railway, has been opened."

Patrick Sullivan
Patrick Sullivan (1887-1933), who was originally from
Australia
, is best known for creating and producing Felix the Cat, the most popular cartoon character of the silent film era.

Felix the Cat, the famous American cartoon character, was created by a Sullivan. Felix was later adopted as the mascot of the VF-31 Tomcatters F-14 Fighter Squadron of the United States Navy. Lieutenant Commander Daniel Joseph Sullivan [122D-1] led the final fly-in of the F-14 from the USS Theodore Roosevelt into the Oceana Naval Base in Virginia Beach, Virginia, on March 10, 2006. Lieutenant CDR Sullivan's F-14 was the craft chosen to be displayed in the National Aeronautics Museum, Washington, D.C.

Khomeini
The radical Islamic revolution in
Iran
that put Khomeini in power on
February 11, 1979
could have been prevented if the advice of a Sullivan had been heeded.
William Healy Sullivan (born 1922,
Rhode Island
) was the
United States
ambassador to
Iran
from 1977 to 1979. He was very aware of the growing unrest that would ultimately result in the toppling of Mohammad Reza Shah, the last Pahlavi king. He forwarded his intelligence to the CIA and the White House but they ignored his recommendations.

Kevin Sullivan
The highly praised movie 'Anne of Green Gables' was produced by a Sullivan.

Kevin Sullivan (born 1955, Canada) is a producer, director and screenwriter responsible for the production of the movie and subsequent television series, Anne of Green Gables.


Jesse Sullivan
The first non-fictional cyborg ever to be created was a Sullivan.

When Jesse Sullivan, an electrician, accidentally contacted a 7500 volt cable both of his arms were severely burned and later amputated. In July, 2001 Jesse was fitted with bilateral bionic prostheses by Dr. Todd Kuiken of the Rehabilitation Institute of Chicago that enabled his own nerves to operate his artificial limbs.
Daniel John Sullivan III
The winner of the 1985
Indianapolis
500 was a Sullivan.

Daniel John Sullivan III (born 1950) beat Mario Andretti in this famous race even though his car spun out of control in the 120th lap.

Ranger Roy Cleveland Sullivan
The man who was hit by the most lightning strikes was a Sullivan.

Roy Cleveland Sullivan (1912-1983) was struck by lightning seven times between 1942 and 1977 while serving as a
U.S.
forest ranger in the
Shenandoah
National Park
in
Virginia
. He survived each time. His nickname became "the human lightning rod".

Kathryn Dwyer Sullivan
The first American
woman to
ever walk in space was a Sullivan.
Kathryn Dwyer Sullivan, PhD (born 1951) became the first American woman to walk in space on
October 11, 1984
during the Space Shuttle Challenger Mission STS-41-G. She eventually logged 532 hours in space.

Edward Vincent Sullivan
The Beatles were introduced to
America
by a Sullivan.

Edward Vincent Sullivan (1901-1974) was the emcee of the most popular variety show on television in the fifties and sixties. On
February 9, 1964
, he hosted the first live performance of the Beatles, the most watched television program in history up to that time. Ed Sullivan also defied network pressure to exclude black performers from his show, introducing such artists as the Jackson Five. Sullivan was also responsible for popularizing country/western music, featuring singers like Johnny Cash and Glen Campbell. Ed Sullivan was the most influential figure in American culture in the twentieth century.

Anne Sullivan (R) Helen Keller
Helen Keller owes her fame to a Sullivan.
Anne Sullivan (1866 - 1936) was born in
Feeding Hills
,
Massachusetts
, the daughter of a poor Irish immigrant. When Anne was five years old she contracted trachoma and her vision began to deteriorate. Her mother, Alice Clohessy, died of tuberculosis when Anne was only eight years old. Her father, a hopeless alcoholic, deserted her and her crippled little brother, Jimmie, two years after their mother passed away. Both children were placed in the Massachusetts State Infirmary in
Tewksbury
where Anne desperately tried to nurse Jimmie back to health. She lived in constant fear that his tuberculosis would cause them to be separated. Sadly, Jimmie died soon after his father abandoned them.

In 1880 Anne was accepted into the
Perkins
School
for the Blind. While there she underwent surgery that restored much of her eye sight. She graduated from the school in 1886 as the class valedictorian. The director of the school helped to find her a job as the tutor of Helen Keller, a pitiful child who was deaf, dumb, and blind.

Through patience, love, and strength of character, Anne taught Helen how to communicate by tracing letters with her fingers on the hapless child's palm. Keller grew up to be a graduate of Radcliff and a gifted motivational speaker. Anne died on
October 20, 1936
in
Forest Hills
,
New York
.

Ronnie O'Sullivan
The greatest snooker player in the world is an O'Sullivan.

Ronnie O'Sullivan (born 1975) is widely considered to be the most naturally talented player in the history of the sport. He is completely ambidextrous adding to his competitiveness. He was ten years old when he first achieved a break score of 100 and was only fifteen when he first scored the maximum of 147. He joined the professional ranks when he turned sixteen. He has repeatedly dominated the World Championship Masters, the German Open, the Scottish Open, the Scottish Masters, the China Open, the Welsh Open, and the European Open.
O'Sullivan Rubber Company Ad
The rubber heel was invented by an O'Sullivan.

On
January 24, 1899
, the rubber shoe heel was patented by Humphrey O'Sullivan. It was a major advance over the wooden heels that preceded it. Humphrey founded the O'Sullivan Rubber Company with a $25,000 investment that is now worth hundreds of millions of dollars. O'Sullivan has plants in
Virginia
,
Pennsylvania
,
Massachusetts
, and
Nevada producing rubber and vinyl products for the automotive, medical, and industrial markets.
David Sullivan
One of
Britain'
s wealthiest men was a controversial media tycoon named David Sullivan.

Birch Hall, the opulent Georgian home of David Sullivan, belied the humble beginnings of this controversial English businessman. Born in 1949, the son of a Royal Air Force officer, Sullivan gradually built a media empire that included newspapers, magazines, and film companies. Sullivan was an avid sportsman and at one time was the largest resident owner of brood mares in
Britain
. He also owned a football franchise, the Birmingham City Football club. Like Hugh Hefner of the
United States, Sullivan was criticized for his liberal use of nudity to promote his various media outlets.
Edmund J. Sullivan
The most popular book illustrator of the late nineteenth century and early twentieth century was a Sullivan.
The work of Edmund J. Sullivan brought the Persian culture to life in The Rubaiyat of Omar Khayyam. His illustrations for Thomas Carlye's The French Revolution captured the terror of this historical debacle. An imaginative peek into the futuristic world of H.G. Well's A Modern Utopia was artfully provided by Sullivan.

He also wrote The Art of the Illustrator in 1921 and Line in 1922, both still considered to be classics in the world of illustration. Jennifer Rileigh O'Sullivan MacCragh [122G-2] of
Dunderry
Castle
continued this family tradition by pursuing a Masters Degree in authorial illustration at the prestigious
University
of
Falmouth
,
Cornwall
,
England
in 2007.
Father St. John O'Sullivan
The Mission of San Juan Capistrano was saved by an O'Sullivan

Monsignor O'Sullivan was born in Louisville, Kentucky, on March 19, 1874. As a boy he studied at Saint Xavier School in Louisville and later entered the University of Notre Dame in Indiana. He became a student for the priesthood for the Diocese of Louisville and studied at Saint Bernard Seminary in Rochester, New York. He was ordained in 1904.

Shortly after his ordination, doctors told him he suffered from tuberculosis and he would most likely be an invalid for the short part of his life that was left to him. Seeking a climate that would make is illness easier to bear he spent time in both Texas and Arizona. He met Father Quetu, who was taking care of the parishoners by saying Mass weekly for them, in Tucson, Arizona. Father Quetu suggested that perhaps the abandoned Mission might provide O'Sullivan with a limited ministry and be some consolation to the young priest.

O'Sullivan decided to visit San Juan Capistrano and, as he stepped off the train and walked the short distance to the Mission, he saw and fell in love with the magnificent ruins. "The place appealed to him: it was like himself, whose body was gone in decay", wrote Henry Bedford-Jones. O'Sullivan was put in charge of the ruins of Mission San Juan Capistrano on July 5, 1910. He set up a makeshift tent among the arches in the corridor of the Serra Chapel because the old living quarters of Father Mut were filled with insects. He drew close to the villagers and Juanenos and learned much of the history of the Mission.

Father O'Sullivan began to dream. He knew what the Mission had been and he now dreamed of what it could be again. Not knowing when his life might suddenly be cut off, he labored only for the present. He began to store old tile, carvings, and other pieces of the Mission, believing that someone would come after him and complete the restoration of the Mission. O'Sullivan worked with his own hands, carving beams, plastering walls with adobe, using square nails to restore parts of the Mission. Slowly the Mission began to respond to his work and amazingly O'Sullivan's health grew better each day.

Gathering the parishioners into a parish organization, in 1918 the Mission was given parochial status with Father O'Sullivan as its first modern pastor. Uppermost in the pastor's mind was the restoration of the Serra Chapel. In 1922 this was accomplished and the beautiful reredo from Spain was installed behind the altar. A parish grade school was established in 1928 with the teaching Sisters of the Immaculate Conception from Ohio.

When Monsignor St. John O'Sullivan died in 1933 in the city of Orange, "Southern California lost a holy priest, a great man, and a high minded citizen." His remains lie buried in the old Mission cemetery adjacent to the Serra Chapel.

* St. John O'Sullivan was his baptismal name. This does not infer that he was a canonized Saint. Many of Irish descent would use this form as a given name. However many Catholics felt this was improper to have the title St. or Saint in a given name and commonly would refer to him as "Sin-jin" instead of St. John.

from San Juan Capistrano Historical Site
Bonnie Prince Charlie
An O'Sullivan was the hero of the Royal Stewart Cause.

John William O'Sullivan was born in Cappanacuss Castle, County Kerry, in 1700. He was from a cadet line of the O'Sullivan Mor sept. He was sent to Paris as a youth to be educated for the priesthood but chose to pursue a military career instead. He joined the French army under Marshal Maillabois, with whom he served in Corsica in 1739. In 1744 he was appointed Adjutant-General to Charles, the Prince of Wales. He accompanied the Prince during his landing at Lochnanuagh on August 5, 1745 and served him as his chief adviser in both civil and military matters throughout the entire campaign. O'Sullivan commanded the nine hundred Highlanders who captured Edinburgh on September 16, 1745 and was subsequently appointed Quartermaster-General of the royal army. This created tremendous jealousy among his English colleagues and he suffered constant recriminations from his peer, Lord George Murray. After the Prince's defeat at Culloden, O'Sullivan was one of the few men the young pretender trusted enough to accompany him until his escape. Once the Prince was safely spirited away, O'Sullivan also escaped to France where he lobbied Versailles in the Prince's behalf. He was both knighted and named Duke of Munster for his loyal service to the rightful crown. Although English historians have tried to blame O'Sullivan for the Prince's defeat at Culloden, modern warfare experts have concluded that it was Lord Murray's failure to trust O'Sullivan's instincts that caused the debacle.
Admiral George Lydiard Sulivan
A Sulivan [sic] was a champion in the suppression of the African slave trade.

In the nineteenth century the British Royal Navy began a crusade to end the African slave trade. Slave ships were stopped and searched and any captives were released at "safe stations" along the African coast.
Admiral George Lydiard Sulivan [sic] played an important role in this effort. Peter Collister, author of "The Sulivans and the Slave Trade", explained, "George Sulivan was moulded, shaped, and made aware by his environment and his ancestry, and when he found himself at a point in time and space where man's inhumanity to man was most apparent, his response was almost inevitable although the exact nature of it was inimitably his own. Of all the Sulivans his was the most enduring contribution, although just as he received no honours for his service in East African waters, so the East African slave trade itself is now little known and the part played in its suppression by Sulivan and others like him almost totally unremembered.
His role in this unsung war, as a naval officer who served on the coast for three tours of duty, is in itself unusual, but even more was his passionate hostility to the slavers which he made embarrassingly known within the service, which nevertheless, despite his lack of judgment on some occasions and of tolerance on many, was a valuable contribution to the growing forces of opposition being mustered in England.
Most important of all was his own book, 'Dhow Chasing in Zanzibar Waters', which helped to form public opinion in his own time and in his lasting legacy to posterity. His benevolent patronage of the Africans whose cause he espoused should not, because of modern sensitivities, be confused with arrogance. Above all, there was the very real existence of the slave trade, and so long as the story of its suppression is remembered, so will his name be honoured."
Admiral Sir Bartholomew Sulivan
A Sulivan accompanied Darwin on the Beagle for his famous scientific voyage.


As Peter Collister writes, "On 15 December, 1828, Sulivan joined the surveying sloop,
Beagle
, as midshipman under Commander Fitzroy whom he had known as First Lieutenant of
Thetis
. This was only a brief appointment and was followed by two years in
Ganges
and
North Star
before, having passed hisLieuteneant's examination, he once again joined
Beagle
and sailed to South America.
Beagle's
task was to survey the coast of South America in order to complete a chain of meridian distances around the world. As well as starting a lifelong interest in marine surveying, Sulivan also developed his interest in botany and sent home plants to the botanist Lindley. Even Darwin noted his correctness in observing scientific phenomena. His main work, however, was as surveyor and this entailed a high standard of seamanship, for it was all done under sail in two survey boats purchased and fitted out by Fitzroy at his own expense. In twelve months they surveyed from the River Plate to the Straits of Magellan in conditions of great hardship, often soaked to the skin. They were, in fact, very similar conditions to those which his younger brother, George Lydiard, who was born during this period, was to experience nineteen years later off the East African coast."
Gilbert O'Sullivan
An O'Sullivan is an internationally acclaimed rock star.

Raymond Edward O'Sullivan was born on
December 1, 1946
in
Waterford
,
Ireland
. As a young boy his family moved to
Swindon
,
Wiltshire
,
England
where he attended
St. Joseph'
s School and the Swindon College of Art. After playing for several semi-professional bands, he attracted the attention of Stephen Shane of CBS Records, who offered him a five year contract in 1967. It was Shane who suggested the name "Gilbert O'Sullivan", a light-hearted play on the name of the famous duo, Gilbert and Sullivan.
O'Sullivan's career with CBS was short and unsuccessful. He switched to MAM Records in 1970 and produced several European hits with this new label. In 1972, O'Sullivan achieved international recognition with his gloomy ballad, Alone Again (Naturally). He followed this success with the popular song, Clair. The next five years were good for O'Sullivan with seven top singles in the
UK
, four top albums in the
UK
, and ten top singles in the
U.S.
Unfortunately, his popularity in the
United States
waned rapidly after 1973. In my opinion his music was too clean and noble for the increasingly vulgar American taste in music. O'Sullivan's innocent naivete extended beyond his lyrics and into his business dealings as well. He was sorely mistreated in his contract with MAM and he was forced to sue the company for a fairer deal. In May, 1992, the courts found in favor of O'Sullivan, who was described by the judge as a "patently honest and decent man". Although he was awarded
7 million pounds in damages, his music career suffered because of the lawsuit.
In 1980 O'Sullivan married Aase, a Norwegian girl, with whom he later had two daughters. He subsequently returned to CBS Records.
Today O'Sullivan still enjoys international fame, especially in
Japan
. In 2007 he released the album, A Scruff at Heart, featuring Just So You Know. In 2008 he released his popular single, "Never Say Di".
Donal Cam O'Sullivan Beara
An O'Sullivan kept fighting while the Earls were flying!

The story of Donal Cam O'Sullivan Beara is inextricably fused with the history of
Dunboy
Castle
. Dunboy was built in the fifteenth century to defend the flourishing trade route between Gaelic Ireland and the rest of
Europe
. It became the primary residence of the O'Sullivan Beara. In 1549, the chief of the O'Sullivan Beara sept accidentally blew himself up with gun powder. True to humorous form, the Irish memorialized him with the nickname, "Diarmuid a Phudair", or Dermot of the Powder. Dermot's brother, Abhlaobh, was his appointed successor (tanist), and accordingly became the next chief after the unfortunate incident; but many adult males in the clan preferred Dermot's twelve year old son, Donal of Knockante, for the job. When Abhlaobh arrived at Dunboy to claim his inheritance he was assassinated by a band of Donal's supporters. The English, who were holding Donal hostage to insure his father's loyalty, were delighted to see a Gaelic clan promoting the British system of inheritance by primogeniture and promptly released the young heir to assume his role as leader.
The sixteenth century was a turbulent time in
Ireland
and Donal of Knockante was dead before his thirtieth birthday. Since his son, Donal Cam, was only three years old at the time of his father's death, Knockante's brother and tanist, Owen, was recognized as chief.


When the Desmond rebellion erupted in 1569, Owen chose to remain neutral, which resulted in his incarceration in
Dublin
by the English. Upon coming of age, Donal Cam took advantage of his uncle's absence and took possession of
Carriganass
Castle
. He successfully repelled the English in several battles and earned himself a hero's reputation among the locals. The English sued for peace in 1585 and Donal agreed to surrender his properties to the crown in return for a re-grant and a knight's title. Owen was released from jail and immediately had Donal Cam evicted from his castle. Donal
Cam
sued his uncle and, in 1593, a compromise was reached in which Owen was awarded the Bantry area and Donal retained the Beara region. When Owen died in 1594 his son, Owen II, continued the feud that split the O'Sullivan Beara sept.


At the end of the sixteenth century the great O'Neill rebelled against his friend, Queen Elizabeth, and Donal Cam joined him in his quest to win total independence from
England
. Donal's cousin, Owen, sided with
Elizabeth
. After the Gaelic lords and their Spanish allies were soundly defeated at Kinsale, in 1601, Donal returned to Dunboy to find that the Spanish officer that he had left in charge, Don Aquila, had plans to surrender it to the English in return for terms. Donal's men secretly breached the castle walls under the cover of night and recaptured the castle for their chief. Donal retreated to
Ardea
Castle
where he waited for the promised Spanish reinforcements to arrive. They never came.


On
June 17, 1602
, British troops under the command of Sir George Carew laid siege to
Dunboy
Castle
. According Carew's account in the Pacata Hibernia: "
About
in the morning our battery, consisting of a demi-cannon, two whole culverings, and one demi-culvering, began to play, which continued without intermission till towards nine in the forenoon, at which time the turret annexed to the castle at the south-west part was beaten down. That being ruined, the ordnance played on the west front of the castle which by
in the afternoon was also forced down."
At this point Richard MacGeoghegan, the commander of the castle, sent a messenger to Carew and offered to surrender. Carew had the messenger executed and ordered his men to give no quarter. An intense battle ensued that lasted nearly two hours at the end of which the English had advanced only eight feet but had gained control of the ruined south-west tower. The Irish fought fiercely but they were greatly outnumbered (143 against over 4,000) and eventually the main
tower
of
Dunboy
was breached. The 76 survivors retreated to the cellar carrying the severely injured MacGeoghegan with them. Thomas Taylor, MacGeoghegan's English son-in-law, assumed command of the Irish at this point. He threatened to blow up the castle with the nine remaining kegs of gunpowder if the English didn't offer fair terms of surrender; but Carew ignored his gambit and resumed the attack in full. Thomas finally agreed to surrender when it was clear that the situation was hopeless. MacGeoghegan waited until the English had poured into the cellar before attempting to strike one last blow against his enemies. As Carew described, "though mortally wounded, as before, [he] raised himself from the ground, snatched a lighted candle and staggering therewith to a barrel of powder that for that purpose was unheeded, offering to cast it into same, was by our men, who perceived his intent instantly killed and then Taylor and the rest were brought prisoners to the camp."
Carew tortured the survivors for information but when they refused to submit he had them all hanged. The remaining walls of Dunboy were destroyed by gunpowder.

Carew later honored the Irish at Dunboy when he declared, "so obstinate and resolved defense had not been seen within the kingdom."
Here is Don Philip O'Sullivan Beara's account of atrocities perpetrated: "
Having dismantled the fort and fired the church and houses, they shot down, hacked with swords, or ran through with spears the now disarmed garrison and others, old men, women, and children, whom they had driven into one heap. Some ran their swords up to the hilt through the babe and mother, who was carrying it on her breast, others paraded before their comrades little children, writhing and convulsed, on their spears, and, finally, binding all the survivors, they threw them into the sea over jagged and sharp rocks, showering on them shot and stones."


Despite the setbacks of Dunboy and
Dursey
Island
, Donal Cam O'Sullivan Beara had by no means finished his fight against the crown and others. He had recently received 20,000 gold pieces from Philip III of
Spain
which persuaded not a few chiefs to join his cause. However, these auxiliaries were as quick to desert as to espouse a cause and O'Sullivan had often to resort to force in his efforts to hold them. For that reason he invaded Muskerry to secure the allegiance of the MacCarthys. He captured Dundareirke and Carrignacurra castles and ravaged royalist territory right up to the vicinity of
Cork
city and escaped to Beara with a great prey of cattle.
He again came into Muskerry to assist Charles MacCarthy against the latter's royalist kinsmen Donagh and
Florence
and captured
Carrigaphooca
Castle
in spectacular fashion. The three castles mentioned were then handed over to Charles to be garrisoned by him.
O'Sullivan's gallant efforts to rally the southern chiefs to his cause, were in vain. The doleful news of Red Hugh O'Donnell's untimely death ended rebel hopes of further Spanish aid; the advance of Sir Charles Wilmot at the head of an army of 3,000 royalists to Glengarriff with the offer of the Queen's pardon to deserters from O'Sullivan's cause had far reaching effects. The MacCarthy's of Muskerry, Daniel O'Sullivan (Mor), the Knight of Kerry and others deserted the chief of Beara, while most of his hired mercenaries including the redoubtable Captain Richard Tyrrell decided to withdraw into
Connaught
for safety.

Left to his own resources, consisting of his personal following and some four hundred 'Bonnaghts', O'Sullivan decided to seek refuge in the unconquered part of the north. Around five hundred refugees consisting of women, sutlers, and old people, decided to accompany the chief; thus began one of the greatest military feats in Irish history.
To convey a party of some five hundred unarmed men and women with a bodyguard of less than 500 soldiers for a distance of over 200 miles through hostile territory in mid winter seemed an impossible task. Yet that was the task O'Sullivan Beara undertook without time for planning or preparations. Having inflicted fairly heavy casualties on Wilmot's force with the loss of only fifteen men in his last engagement of the royalists at Glengarriff, O'Sullivan was able to break contact and withdraw unmolested.
Accordingly the party of fugitives left Glengarriff on
31 December, 1603
and moving by an unfrequented mountain route reached Gougane Barra by nightfall having covered a distance of twenty six miles.
The following day the party reached Ballyvourney after a running fight with locals which lasted several hours. Food supplies were exhausted. Then followed a series of grueling marches of from twenty to thirty miles with camping stops at Liscarroll, Knockany, Hollyford, Knockshigowna, Killinor, Aughrim, Ballygar, Ballinlough, Ballinagore, Ballinafad and thence to O'Rourke's castle on the shores of Lough Allen in County Leitrim.
The little band of fugitives had to fight for survival practically every step of the way: the O'Keefes attacked them at Ballyvourney, the MacCarthys at Millstreet, and the garrison troops at Liscarroll. Ormond and Donough MacEgar barred their path as O'Sullivan pushed forward to the banks of the
Shannon
. There the men of Beara and
Galway
improvised boats covered with horses' hides and successfully crossed the swollen
Shannon
under fierce enemy pressure.
At Aughrim the valiant little band was attacked by a force of 600 (Five Coys of foot and two troops of horse) under Henry Malby and Kinsmen of the Earl of Clanrickard.

With only 280 fighting men at his disposal, it looked as if O'Sullivan must at last be overwhelmed. He briefly exhorted his men to fight to the end with such familiar sounding phrases as, "Up then and on them..." which exhortation was to be repeated almost verbatim by
Wellington
at
Waterloo
, two hundred years later. Nor was O'Sullivan found wanting in leadership or tactical ability as is indicated by the following description of the battle by his nephew Don Philip O'Sullivan Beara:"
O'Sullivan had scarcely concluded this speech when the royalist cavalry were down full tilt upon him, endeavoring to run the foot through with their spears, to trample them under the horses' hoofs, and throw their ranks into confusion. O'Sullivan, avoiding the shock of the enemy's cavalry, marched his column through an adjacent swampy and boggy ground to a thin low copsewood not far off. The royalist cavalry dismounted and joined their pike men, and both, running through the bog, tried to get before O'Sullivan, and seize the copse, whilst his column was not fully arranged and his ranks were open. The royalist musketeers sharply pressed O'Sullivan's rear. O'Sullivan sent William Burke with forty gunmen against these musketeers, but he was driven back to O'Sullivan by the enemy's numbers with the loss of fourteen marksmen. At this instant O'Sullivan suddenly turned round his division on the enemy's column, which was within a dart's throw and was followed by the chieftains and the brave though abandoned by cowards and dastards. This sudden and unexpected 'volte face' struck terror into the royalists, and when ordered to fall into line some fled to the rear ranks and, one following another, they wheeled round in a circle. Some fled.
The chief and bravest, however, held their ground against O'Sullivan. Shortly before he came within a spear's length of them, twenty marksmen, whom O'Sullivan had posted flanking his front ranks, shot down eleven royalists. Forthwith, the advance lines of both parties fell to with drawn swords and couched spears. First of all Captain Maurice O'Sullivan closed with Richard Burke, but before he got a firm ground he was struck on the chest and knocked down by Richard, who was standing on firm ground. He was, however, not wounded, being protected by his coat of mail. Donough O'Hinguerdel [?] with a blow of a sword cut off Richard's right hand as he was making a second thrust with his pike, and Maurice quickly getting up again ran him through with his spear, and Hugh O'Flynn finished him off with his sword as he fell half dead. Dermot O'Houlaghan and Cornelius O'Morogh killed Malby. Then the fight became general, each attacking his foe as he met him. The fight going against the royalists, Thomas Burke, who was heavily armored, was got on his horse by his servants and rode off. And now a heap was formed of bodies and arms and the rest not slowly, but pell-mell, made for the adjoining fort of Aughrim.
O'Connor, a peer of the bravest in the fight, shouted victory! The conquerors hung on the rear of the enemy. And now those who had not dared to charge with O'Sullivan against the opposing foe, were quick enough to fall on the routed enemy, arrogating to themselves with great blustering the glory of the victory obtained by others, and anxious by a show of spirit to wipe out the abject disgrace of their ill-timed cowardice.

"
O'Sullivan's followers dwindled rapidly after his brilliant victory at Aughrim as various bands of mercenaries reached their home territory. Of course, many were the casualties caused by the rigors of the climate, the constant fighting, and the long march. After further incredible feats of endurance, Donal Cam O'Sullivan Beara led the remnant of his followers into O'Rourke's Castle in Leitrim, thirteen days after he had set out from Glengariff. The great fighting withdrawal herein briefly described is comparable to any similar military feat in the annals of our history and is probably unsurpassed in the history of any country."
Maureen O'Sullivan
An O'Sullivan was Ireland's first movie star.
Maureen Paula O'Sullivan

(17 May 1911 - 23 June 1998) was

Ireland'

s first film star. She was born in Boyle,

County

Roscommon

, and was educated at the Convent of the Sacred Heart in

London

. As was the custom of the day, she attended finishing school in

France

before returning to

Dublin

. Upon returning home she volunteered to serve the poor of the city, during which she was "discovered" by Frank Borzage who was in

Ireland

filming Song o' My Heart. She was flown to

Hollywood

where she won parts in several Fox Movies before signing a contract with MGM Studios. She was invited to play the role of Jane in Irving Thalberg's

Tarzan the Ape Man

film starring Johnny Weissmuller. Between 1932 and 1942 Maureen played Jane in six feature films.
She also starred in
The Thin Man
and
Anna Karenina
. She played another Jane in
Pride and Prejudice
with Laurence Olivier and supported Ann Sothern in
Maisie was a Lady
. After appearing in
Tarzan's New York Adventure
, O'Sullivan asked MGM to release her from her contract so she could care for her husband who had just left the Navy with typhoid. She then retired from show business, devoting her time to being a wife and mother. O'Sullivan was married to John Farrow, with whom she had their daughter, Mia Farrow.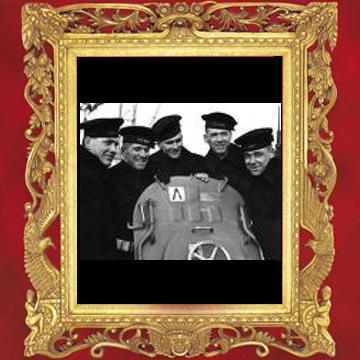 The Fighting Sullivan Brothers
A Sullivan family sacrificed the most for the cause in World War II.

One of the worst tragedies of World War II was the loss of the five courageous Sullivan brothers. They were the sons of Tom and Alleta Sullivan of
Waterloo
,
Iowa
:


§
George Thomas Sullivan
, 27 (born
14 December 1914
),
Gunner's Mate
Second Class (George had been previously discharged in May 1941 as Gunner's Mate Third Class.)


§
Francis "Frank" Henry Sullivan
, 26 (born
18 February 1916
),
Coxswain
(Frank had been previously discharged in May 1941 as Seaman First Class.)


§
Joseph "Joe" Eugene Sullivan
, 24 (born
28 August 1918
),
Seaman
Second Class


§
Madison "Matt" Abel Sullivan
, 23 (born
8 November 1919
), Seaman Second Class


§
Albert "Al" Leo Sullivan
, 20 (born
8 July 1922
), Seaman Second Class
When the boys arrived at the Navy recruiting station on
January 3, 1942
, eager to avenge a devastating attack on their country, the Sullivan brothers demanded that they serve together. Although the Navy had a policy prohibiting siblings from serving on the same ship, it was not strictly enforced. All five brothers were assigned to the light cruiser USS Juneau. On
November 13, 1942
, during the Battle of Guadalcanal, the USS Juneau was hit twice with Japanese torpedoes. The second torpedo hit the thinly-armoured cruiser near its ammunition magazine and the ship exploded. All five of the Sullivan brothers died in the attack. Both President Franklin Delano Roosevelt and Pope Pius XII sent a letter of condolence to their parents for their terrible loss.
Congressman John Sullivan (R) Oklahoma
A cosponsor of the Fair Tax is a Sullivan.

Congressman John Sullivan is a fourth generation Oklahoman, who has tackled many key policy issues since being elected to Congress in 2002.

During his time in Congress, Congressman Sullivan has fought hard for his constituents with the common sense Oklahoma values of less government, fiscal restraint and working to ensure that Americans keep more of their hard earned tax dollars in their pockets and out of the hands of Washington bureaucrats. Congressman Sullivan is a cosponsor of the Fair Tax Act, which will abolish our nation's dated tax system. As a member of the Republican Study Committee, a fiscally-conservative group of House members, Congressman Sullivan has taken the lead to slow the growth of the federal government and control runaway spending.

Congressman Sullivan is pleased to continue his service on the influential House Committee on Energy and Commerce. The oldest legislative standing committee in the U.S. House of Representatives, this committee is responsible for legislative oversight relating to telecommunications, consumer protection, food and drug safety, public health, air quality and environmental health, the supply and delivery of energy, and interstate and foreign commerce. Within the House Energy and Commerce Committee, Congressman Sullivan is proud to serve on the Energy and Environment, Commerce Trade and Consumer Protection, and Oversight and Investigations subcommittees.

As a Member of the House Energy and Commerce Committee, Sullivan developed a comprehensive plan to fix our broken health care system – a plan that includes prevention and detection, a plan that ensures access to quality care for all Americans and a plan which addresses the issue of long term care. We must increase access and affordability of health care, while still maintaining the high quality of care our doctors give to Americans every day. He looks forward to working in Congress to make health care affordable and accessible for Oklahomans and all Americans.

This is why Congressman Sullivan is proud to sponsor the Strengthening the Safety Net Act, legislation to help Oklahoma hospitals to offset the costs of uncompensated care and help Oklahoma's medically vulnerable population get access to quality health care outside of the emergency room setting, saving money for both hospitals and taxpayers alike. Sullivan also sponsored legislation to ensure that Oklahoma seniors continue to have the option of end of life hospice care and was proud to recently to bring mental health parity to Oklahoma and our nation. Oklahoma ranks as one of the top states in the nation in the number of people struggling with mental illness – almost 1/4th of the population of the state.

In addition, Congressman Sullivan is serving his second term as a member of the House Select Committee on Energy Independence and Global Climate Change. As one of the only six Republicans – and the only Oklahoman – appointed to the panel, Congressman Sullivan is leading the fight to ensure that Oklahoma has a seat at the table as Congress debates a host of major climate changes issues that will directly impact the economy and jobs in our state.

Congressman Sullivan has also been influential in the area of immigration reform. He has continually called for an increase in border security and for no amnesty for those who are already in the United States illegally. Congressman Sullivan is responsible for securing a permanent U.S. Immigration and Customs Enforcement (ICE) Office for Tulsa. Previously, he worked to increase the number of ICE agents in the Oklahoma City field office from a mere four field agents to their current twelve agents and to bring the U.S. Department of Homeland Security's 287(g) immigration training program to Tulsa. A visit to the U.S.-Mexico border in October 2005 confirmed his fears that too many illegal aliens and potential terrorists were slipping into the United States undetected.

Congressman Sullivan was born and raised in Tulsa, Oklahoma. The oldest of four siblings, Congressman Sullivan's parents, Daniel and Mag Sullivan taught their son the importance of faith and family. He still resides in Tulsa with his wife, Judy, and his four children: Tommy, Meredith, Sydney and Daniel. Congressman Sullivan graduated from Northeastern State University and, prior to being elected to the U.S. House of Representatives, worked as a small businessman in Tulsa in the fields of energy, transportation, real estate and investments. His prior experience in the Tulsa business community gives him a unique understanding of some of the major legislative issues facing the First District. Congressman Sullivan was also proud to serve the Tulsa area in the Oklahoma House of Representatives for seven years, including acting as minority whip. During his time in Tulsa, Congressman Sullivan and his family continue their long and abiding history of volunteerism through active involvement in organizations such as Tulsa Catholic Charities and Bishop Kelley High School.

Congressman Sullivan is also proud to be a member of the following Congressional Caucus's:
○ Co-Chair - Congressional Task Force on Responsible Fatherhood
○ Vice-Chair - Congressional Native American Caucus
o Co-Chair-Congressional Addiction, Treatment and Recovery Caucus
o Co-Chair, Congressional Friends of Liechtenstein Caucus
○ Values Action Team
○ Republican Study Committee
○ Congressional Immigration Reform Caucus
○ Congressional Caucus to Fight and Control Methamphetamine
○ Congressional USO Caucus
○ Congressional Task Force on Alzheimer's Disease
○ Congressional Manufactured Housing Caucus
○ Congressional Rural Caucus
○ Congressional Sex and Violence in the Media Caucus
○ Congressional Waterway Caucus
○ Congressional Wireless Caucus
○ Congressional Shipbuilding Caucus
○ Congressional Sportsmen's Caucus
○ Congressional Diabetes Caucus
○ Congressional Taiwan Caucus
○ Congressional China Caucus
o Congressional Hellenic Caucus

Richard Joseph Sullivan, U.S. District Judge for Southern New York
The judge in the Bernie Madoff case is a Sullivan

Manhattan based U.S. District Court Judge Richard Joseph Sullivan (born 1964) is presently presiding over the Bernie Madoff case. He was nominated to the United States District Court for the southern district of New York on February 15, 2007, by President George W. Bush. He was confirmed on June 28, 2007 and was commissioned on August 1, 2007. He is a graduate of Chaminade High School (1982), the College of William and Mary (B.A., 1986), and Yale Law school (J.D., 1990). He is known for his no-nonsense rulings and his lack of sympathy for cooperating criminal witnesses.