The O'Sullivan Hall of Fame III
Paul Sullivan, (Admiral USN); Daniel J. Sullivan IV, (Commander USN); Daniel Augustus Sullivan, (Medal of Honor USN); Tom Sullivan, (Philanthropist); Dennis Sullivan, (Mathematics Professor); Margaret Brooke Sullavan [sic], (Actress); P.J. Sullivan, (Illustrator); Father Sarsfield O'Sullivan, (Humanitarian); Peter John Sullivan (General US Army); Timothy Daniel Sullivan (Politician/Journalist); Tom Sullivan (Athlete).
***************************************
Rear Admiral Paul Sullivan USN
A Sullivan commanded the Pacific submariner fleet.
Rear Adm. Paul Sullivan, Commander, U.S. Submarine Force U.S Pacific Fleet, 2004.
Captain Daniel J. Sullivan IV, USN
A Sullivan was the Skipper of the Red Rippers

CDR Daniel J Sullivan IV is a native of Long Branch, New Jersey. He graduated from the University of South Carolina in 1990. In November 1992 he was commissioned an Ensign upon completion of Aviation Officer Candidate School. He completed flight training and was designated a Naval Flight Officer in November of 1994.After completion of F-14 fleet replacement training at NAS Miramar in San Diego, California, he reported to his first operational assignment with The Tomcatters of VF-31. His first fleet tour included two Western Pacific/ Arabian Gulf deployments on USS CARL VINSON (CVN 70) and USS ABRAHAM LINCOLN (CVN 72) participating in the Iraqi No-Fly Zone enforcement Operations SOUTHERN WATCH and DESERT STRIKE. In February of 1999, CDR Sullivan was selected to attend the US Navy Fighter Weapons School (TOPGUN) and was designated a Strike Fighter Tactics Instructor (SFTI) in May of 1999. He returned to NAS Oceana to serve as an SFTI at Strike Weapons and Tactics School Atlantic (SWATSLANT).

In February 2002, CDR Sullivan again joined The Tomcatters of VF-31 for his second operational tour. Serving as squadron Training Officer, CDR Sullivan deployed on USS ABRAHAM LINCOLN (CVN 72) and participated in Operations SOUTHERN WATCH, ENDURING FREEDOM and IRAQI FREEDOM during the longest F-14 carrier deployment on record. During this tour CDR Sullivan was awarded the Commander, Fighter Wing Atlantic and Commander Naval Air Forces Pacific, Naval Flight Officer of the Year for 2003. CDR Sullivan remained with the The Tomcatters of VF-31 for his Department head tour. He served as the Administrative Officer, Assistant Operations Officer and Operations Officer and deployed on USS JOHN C. STENNIS (CVN 74) in support of Operations ENDURING FREEDOM and IRAQI FREEDOM and USS THEODORE ROOSEVELT (CVN 71) in support of Operation IRAQI FREEDOM on the last F-14 deployment.

Following his Department Head tour, CDR Sullivan attended the Naval War College in Newport, Rhode Island. He completed the Naval Operational Planners Course and earned his Masters of Arts degree in National Security and Strategic Studies. Upon graduation he reported to the Standing Joint Force Headquarters, United States Pacific Command, Oahu, Hawaii where he served as an Operational Planner and as the Information Operations Division Chief.

Commander Sullivan has accrued over 2800 flight hours and 600 arrested landings. His personal decorations include the Joint Meritorious Service Medal, the Individual Action Air Medal with Combat "V" (2 awards), Strike/ Flight Air Medal (7 awards), Navy Commendation Medal with Combat "V" (4 awards), Navy and Marine Corp Achievement Medal (3 awards), and the Army Achievement Medal.

In 2010 Commander Sullivan was chosen to serve as the Executive Officer of the illustrious Red Rippers Squadron. In May 2011 Commander Sullivan became the Skipper of the Squadron.
In 2013 Sullivan was promoted to Captain.
Daniel Augustus Sullivan
A Sullivan was awarded the Congressional Medal of Honor

Daniel Augustus Sullivan graduated from Clemson College in 1902. A few days after the United States entered World War I, Sullivan joined the United States Naval Reserve. He was eventually commissioned as an ensign. On May 21, 1918, Sullivan earned this citation for the Medal of Honor:


Rank and organization: Ensign, U.S. Naval Reserve Force. Born: July 31, 1884, Charleston, S.C. Appointed from: South Carolina.
Citation:
For extraordinary heroism as an officer of the U.S.S. Cristabel in conflict with an enemy submarine on May 21, 1918. As a result of the explosion of a depth bomb dropped near the submarine, the Christabel was so badly shaken that a number of depth charges which had been set for firing were thrown about the deck and there was imminent danger that they would explode. Ens. Sullivan immediately fell on the depth charges and succeeded in securing them, thus saving the ship from disaster, which would inevitably have caused great loss of life.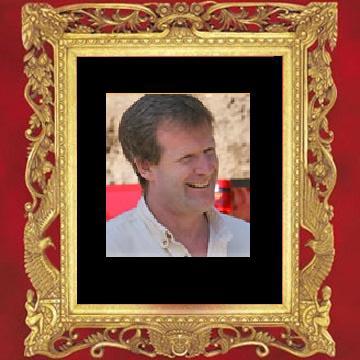 Tom Sullivan
A Sullivan is a generous supporter of science education.
Tom Sullivan, the Boston businessman who launched Lumber Liquidators from a West Roxbury warehouse in the mid 1990s, has awarded $100,000 scholarships to 10 high school students who were finalists in a competition that graded them on excellence and promise in the fields of science or technology, his publicist said.
The initial plan was to give a four-year scholarship to one of the 10 finalists on the condition that the winner would pursue science and technology studies in college, but Sullivan decided all 10 finalists were worthy of a full scholarship and surprised the audience by saying there would be no runners-up in this contest, only winners, according to a press release issued by one of his companies.
The award ceremony took place on May 5, 2010 during the NHA Hydrogen Conference and Expo. One participant in the conference is Proton Energy Systems, which is owned by Sullivan. The company sponsors the Proton Energy Scholarship.
The winners included several students from Connecticut and one from Maine.
"All 10 finalists are truly exceptional individuals, and it was impossible to only give away one $100,000 scholarship, so we awarded all the students the grand prize," Sullivan said in a statement.
Professor Dennis Sullivan
A Sullivan is a Medal of Science recipient.
Mathematics Professor Dennis Sullivan was awarded the United States Medal of Science on February 13, 2006 by President George Bush. He was also awarded the prestigious Wolf Prize in Mathematics, which is considered an equivalent of the Nobel Prize and worth $100,000. Sullivan, who was recognized for his innovative contributions to algebraic topology and conformal dynamics, received the award from President Shimon Peres and Education Minister and Wolf Foundation Council Chairman Gideon Sa'ar at the Israeli Knesset in May, 2010. Wolf prizes are also awarded in agriculture, chemistry, medicine, physics, and the arts.
"When I looked at the list of people who won the prize, I was honored. They were all my heroes," said Sullivan. "This was impressive."
Sullivan, an internationally renowned mathematician who also holds the Albert Einstein Chair in Science at the City University of New York Graduate Center, will share the 2010 Wolf Prize in Mathematics with another American, Professor Shing-Tung Yau of Harvard University, who was cited for his work in geometric analysis, which has had a profound and dramatic impact on many areas of geometry and physics.
Margaret Sullavan [sic]
A Sullavan [sic] was a famous Hollywood actress.

Margaret Brooke Sullavan (May 16, 1909 – January 1, 1960) was a very successful American actress on stage and in film. She started her career in 1929 and by 1933 played a leading role in John M. Stahl's movie, Only Yesterday. Margaret preferred acting on stage and only agreed to do 16 movies during her entire career. She retired from acting in the forties but returned to Hollywood to make her last movie, No Sad Songs for Me (1950). Sullavan was nominated for Best Actress by the Academy for her performance in Three Comrades (1938). Sadly, she died at the age of 50 on January 1, 1960 of an overdose of barbiturates.
P.J. Sullivan (AKA P.J. Monahan)
A Sullivan illustrated Edgar Rice Burrough's original Tarzan series.
P.J. Monahan, one of the most prolific and successful pulp magazine illustrators of the twentieth century, was in fact a Sullivan. Patrick John Sullivan was born on January 4, 1882 in Des Moines, Iowa. His parents were immigrants from County Cork. In 1891 a deadly flu epidemic struck the midwest killing Patrick's parents and his sister. Jim and Rose Monahan adopted Patrick and his surviving brother and raised them as their own.

Patrick earned a scholarship to Drake University of Ministers where he honed his artistic skills. One of his works won first prize at the St. Louis Exposition and he was offered the opportunity to study art in Europe. Upon completion of his studies he pursued a career as a newspaper illustrator in Chicago and St. Louis.

He later moved to New York where he became one of the city's most prolific and successful illustrators. Although he produced works for private patrons, advertising agencies, and film companies, his major contribution was cover art for the pulp magazines of the day. His paintings were masterpieces in composition, color, and design that were often used to illustrate the stories of Edgar Rice Burroughs, the author of Tarzan.
Father Sarsfield O'Sullivan
An O'Sullivan comforted and counseled the Irish diaspora of Butte, Montana for many years.
Father Sarsfield O Sullivan died peacefully the morning of April 24, 2010, in St. James Healthcare.


John Patrick Sarsfield O Sullivan was born in Butte on Nov. 12, 1924, to Sean O Sullivan of Inish Farnard, County Cork, Ireland, and Josephine Murphy (Bawn) of Cahirceem and Butte. He was the youngest brother of Mary Veronica and Eamonn DeValera.
He attended St. Mary's Grade School, Butte Central and then followed his older brother into the seminary at St. Edward's in Kenmore, Wash., where he forged "the greatest friendships of my life." He was ordained to the priesthood on May 19, 1951, and assigned as assistant pastor to St. Paul's, Anaconda — where he famously won state sports eligibility for Anaconda Central based on the absence of a comma in the regulations. In 1957, he worked as assistant first at St. Ann's and then Sacred Heart parishes in Butte, assignments that kept him close to the family and the city he loved for nine years.


He was then assigned as pastor to St. William Parish in Thompson Falls in 1964, St. Ann's in Bonner in 1970, before coming back to Butte in 1971 to pastor the people of St. Lawrence O'Toole Parish. In 1978, his home parish of St. Mary's was added to his duties and he sorrowfully presided over the closing of both parishes before taking up duties as pastor of St. Theresa's in Whitehall in 1983. Notre Dame Mission, Twin Bridges was added to the parish in 1988. He left Whitehall in 1993 for a sabbatical and officially retired to Butte the following year, sharing a home with his sister, Vernie.
There were many events in his life which he referred to with pride. Particularly, he was proud to have received the president of Ireland, Mary McAleese in his home. He loved to tell the story of the Secret Service "clearing" the house beforehand, saying "I'm glad they didn't find anything, I hadn't been upstairs in a while." He has also been visited by many authors, students, dignitaries and filmmakers, serving as a first hand source for many works about the Irish people and Butte. His latest, and possibly most famous role was as commenter in the recent film "Butte, America" shown on PBS. Many remarked that he and his sister, Vernie, stole the show at the end of the film.


In 2004, he, his sister and Frs. Tom Fenlon, Ernie Burns and Gregory Burke were grand marshals of the Butte St. Patrick's Day Parade. In 2006, he celebrated his 55th anniversary as a priest with his classmates Frs. Ernie Burns and Gregory Burke at Holy Spirit Parish in Butte. He would have celebrated his 60th anniversary this year.


Father Sars has met Eamonn DeValera, first president of the Irish Republic and John Bruton, American Ambassador of the European Union, who stopped in to pay his respects during his recent visit to Butte. As a child, his family was visited by such noted personalities as the Countess Markievicz, Mrs. Pearse, Mrs. Tom Clark, Father Michael O Flanigan, Mary McSweeney, Hannah Skeehy Skeffington, Frank Aiken, and Bishop Galvin, founder of the Columban Fathers. In 1991, he was introduced to Pope John Paul II in the Clementine Chapel in the Vatican, "possibly the greatest man I ever shook hands with — and I have the pictures to prove it!"


Father Sars loved his Irish heritage, his hometown, his family, his friends and especially, his church. He was beloved for his wisdom, encyclopedic knowledge, his easy sense of humor and his endless supply of stories. His kindness, twinkling eyes and delight in life were as much a part of him as anything else, and his life cannot possibly be summed up in a few words — he was truly a larger-than-life personality, and his impact upon those he met will be unfolding for years to come.
U.S. Army General Peter John Sullivan
A Sullivan served as a General in the U.S. Army during the Civil War.
General Peter John Sullivan served as a major in the United States Army during the Mexican-American War. He was promoted to Brevet Brigadier General during the Civil War, serving with the 48th OVI. General Sullivan was wounded at the battle of Shiloh and was subsequently appointed to the position of U.S. Minister to Columbia by President Johnson.
Sullivan was born in Cork, Ireland on March 21, 1821. When he was two years old his family moved to Philadelphia, Pennsylvania. As an adult he settled with his wife, Margetta Sullivan, in Cincinnati, Ohio. There, as a Catholic Attorney, he battled against the bigotry of the xenophobic "Know Nothings". General Peter John Sullivan died on March 2, 1883 and was buried in Spring Grove Cemetery, Cincinnati, Hamilton County, Ohio, USA (Plot: Section 20,L).
Information provided by JC Sullivan: http://irishamericanwarveterans.blogspot.com/2010/08/general-peter-john-sullivan.html
Timothy Daniel Sullivan
A Sullivan laid the foundation for the free and independent Republic of Ireland.

Timothy Daniel Sullivan (29 May 1827 - 31 March 1914) was an Irish nationalist, journalist, politician and poet who wrote the Irish national hymn "God Save Ireland", in 1867. He was born at Bantry, County Cork.


He was a member of the Home Rule League, supporting Charles Stewart Parnell in the 1880 general election, being "convinced that without self-government there could never be peace, prosperity or contentment in Ireland".

He joined the Irish Parliamentary Party when it was established in 1882. When the party split in 1891 he became an Anti-Parnellite until the Nationalist factions were reunited in 1900.


Sullivan represented a number of constituencies in the House of Commons of the United Kingdom of Great Britain and Ireland. He was elected from Westmeath in 1880 and served until 1885. He then became the first MP from Dublin College Green until he was defeated by a Pro-Parnellite in the 1892 general election. Four days later he was returned unopposed for West Donegal which he represented until he retired in 1900.

He owned and edited a number of publications (The Nation, Dublin Weekly News and Young Ireland). In December 1887 he published reports of meetings by the National League. As a result he was convicted and imprisoned for two months under the Crimes Act.


Sullivan also wrote the adopted anthem of the All-for-Ireland League: "All for Ireland ! One for all !. He was Lord Mayor of Dublin for 1886 and 1887. Sullivan's son, Timothy, was Chief Justice of Ireland from 1936 to 1946.
Tom Sullivan, UK Sculling Champion
A Sullivan was a Nineteenth Century Sculling Champion in the United Kingdom.


The English championship of the sculling world was long held by Tom Sullivan (born 1868). He first started sculling at 13 years of age and in 1888 and 1889 he met the then amateur champion of New Zealand, who he conquered. In 1891 he met and defeated George Bubear upon the Nepean with ease, while on only two occasions since he joined the professional ranks has he suffered defeat. Sullivan long held the record for the Parramatta and Nepean Rivers , the only two recognized waterways of Australia.


From an 1895 issue of the UK monthly magazine, The Strand.